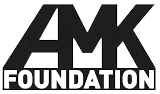 To Continue
To Improve
The Lives of Kids.

Thank you so much for this gift! We are truly grateful!
– James & Kristy

Thank you so much for helping our little boy get the care he needed! We really appreciate your kindness, it helped us in more ways than you know.
– Kassidee & Tyler
Making an Impact In Our Community
For the past 17 years, the AMK Foundation has improved the lives of kids by donating over $650,000 to Shriners Hospital in Salt Lake City with the donation going to the Prosthetic and Wheelchair Departments.
The AMK Foundation/Bio West Adaptive Center at Beaver Mtn. Ski Area serves Special Needs Kids and Families year round and continues to enrich lives and allow ALL to enjoy the outdoors!
We invite YOU to make a donation today and support our Mission Statement: To Continue to Improve the Lives of Kids!
We Invite You To
Make It Happen
for Special Needs Kids & Families in our community


For a Friend or Family Member